Demo 8: Facial Image Analysis based on Deep Learning
Exhibitor: Chubu University
Deep learning is significantly attracting attentions in computer vision. We have researched two aspects about deep learning, 1) application of deep learning and 2) efficient training manner.
We have applied deep learning to facial point detection, facial landmark detection, facial expression estimation and age/gender estimation.
In addition, we have considered the way to obtain efficient initial parameters of the network with Curriculum Learning and Heterogeneous Learning.
In this demo, we demonstrate our facial image analysis based on deep learning.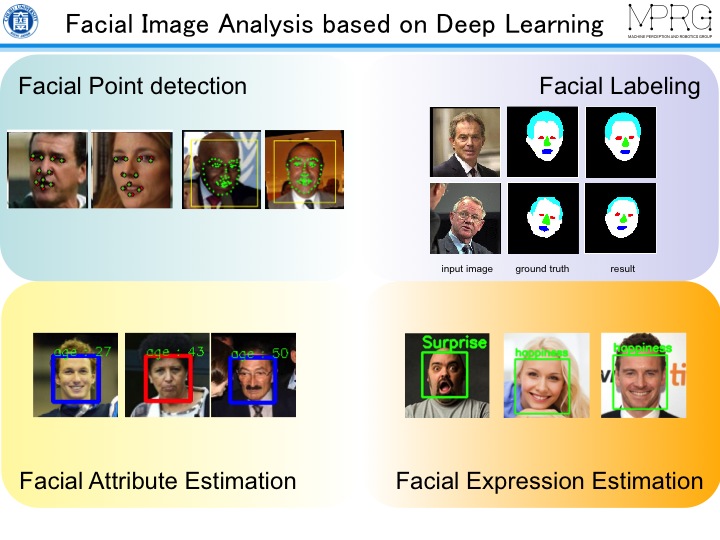 URL :
MACHINE PERCEPTION AND ROBOTICS GROUP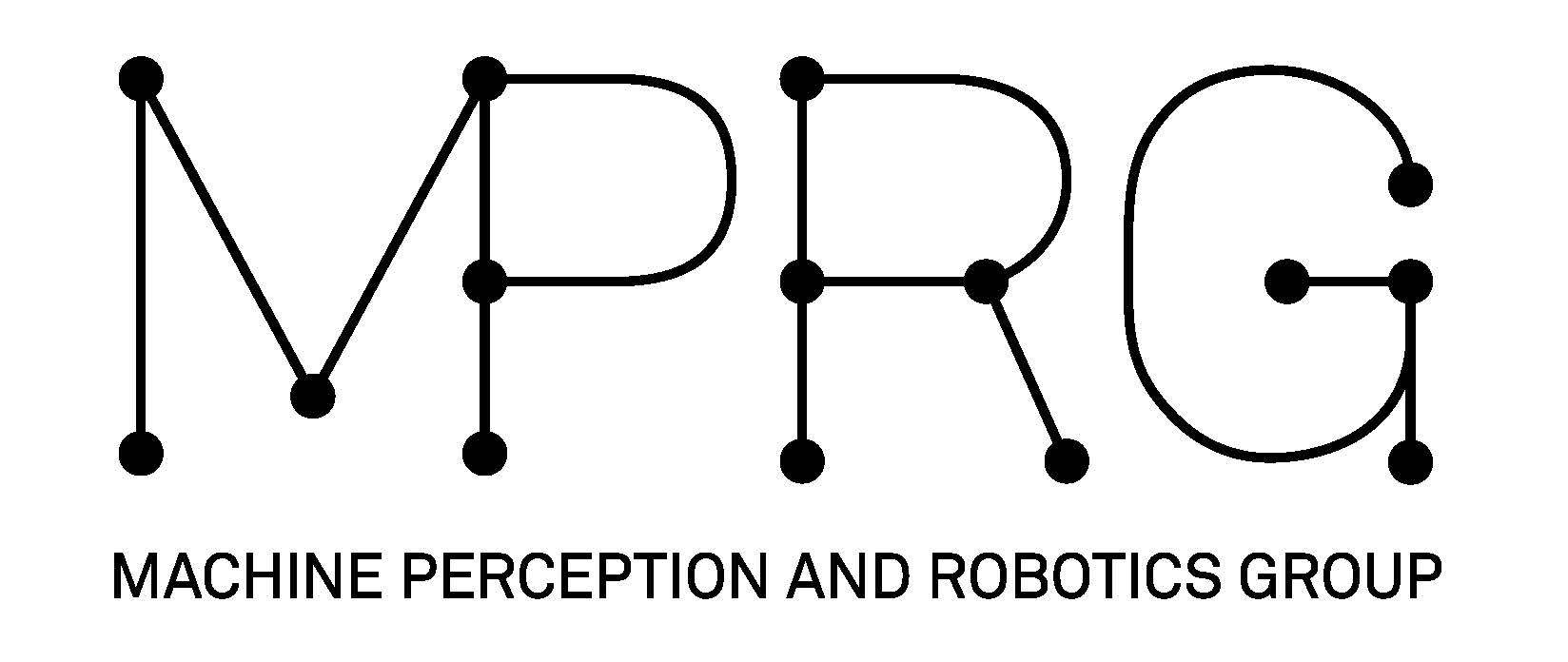 Top
Demo 1
Demo 2
Demo 3
Demo 4
Demo 5
Demo 6
Demo 7
Demo 8
Demo 9