Demo 7: Let's Dance with Robot
Exhibitor: Dai Nippon Printing Co., Ltd.
Would you like to see a dancing robot?
With our dancing robot, you would want to dance together.
Unfortunately, the robot is a beginner about dancing yet.
So, your dance would be better than his dance now.
However, he can learn by looking your dance as you did in childhood.
In the future, robots that learned the physicality will be able to communicate with us more nonverbally, more naturally.
It could become that physical contact with robots is commonplace.
Our robot wants to give expression to their emotions by their own body as human.
Please show your dance to our young robot as the role model.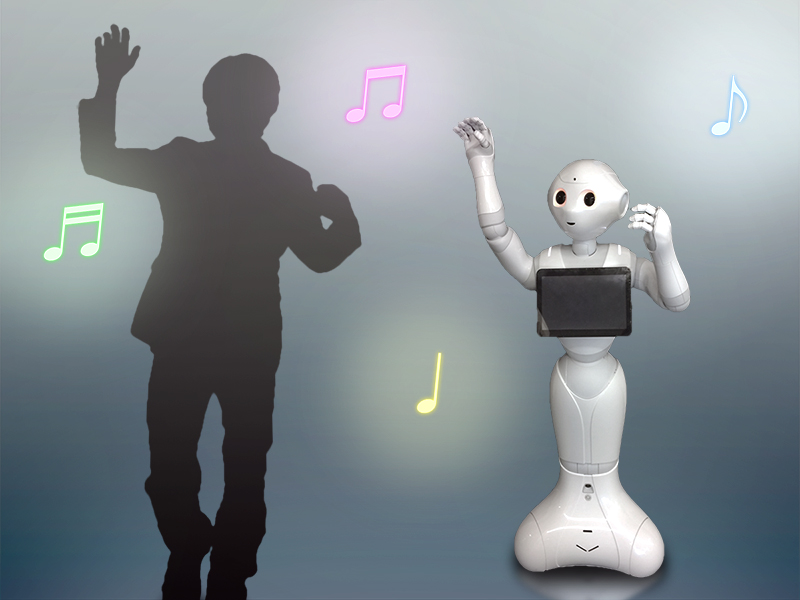 Top
Demo 1
Demo 1
Demo 3
Demo 4
Demo 5
Demo 6
Demo 7
Demo 8
Demo 9